One Genre or Multiple Genres?
I am a mystery writer at heart. I love solving puzzles and murder is kind of my jam, even if it would totally freak me out in real life. It still took me a while to figure out if that's the genre I want to write in. The kind of novels I usually read as a teen were more fantasy inspired, but I absolutely fell in love with cosy mysteries. Perhaps your genre picks you instead of the other way around. However, that doesn't make it easy when sometimes novels pop into your head, regardless of genre. Try getting rid of those pesky characters, they're a lot like glitter that way.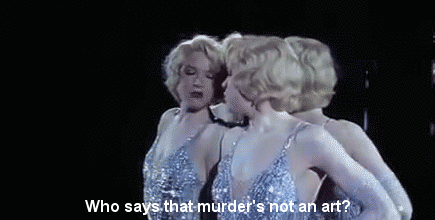 A Loyal Audience
Though I can't remember where I read it, when I started to get really serious about becoming an author I did my research, and I read about the importance of sticking to one genre. If you want to brand yourself as an author, it's best to represent yourself as an author of [fill in genre]. Labelling yourself as an author in general will hardly get you noticed by your readers.  Sticking to one ensures you can build a loyal fan base. Which I get. "Hi, I'm Bob, a sci-fi, fantasy, mystery, adventure, romance, horror writer." also sounds a lot less catchy than: "Hi, I'm Bob, an urban fantasy writer."
Stubborn Stories
On the other hand, you can't always control what kind of stories tumble into your head. I don't just read in one genre and sometimes I'm inspired by a bad or good book and want to write something in a similar genre. Should I just ignore that or write that novel for fun and then just leave it? Of course it's possible. It depends on what stage you are at your writing career.
I'm about to query my cosy mystery and am very passionate about it. My characters are quirky, there's a cute village in which the people support each other and are also equally quirky, and there's romance and murder. I'd really like that to be my first novel I publish and would like to be known as a mystery writer, even if maybe some day I'll also write mysteries that are urban fantasy or magical realism. It is also why I look for agents who represent not just mysteries. You never know. Regardless, there are pen names that can be used for different genres. I thought about branding myself as an author of two different genres, but chose mysteries. Whether it's the main genre or the sub genre, mysteries are always a part of what I write. It's important to stay true to yourself as a writer.
It's so personal. The only person who can decide what kind of writer you are, is YOU. Have you ever struggled with this? What did you decide to do?